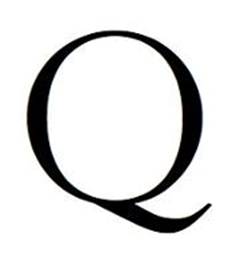 Big Q Reviews
Romeo and Juliet
by William Shakespeare
The Broadway Studio Theatre
Rushey Green, Catford, London SE6 4RU
1 February – 26 February 2012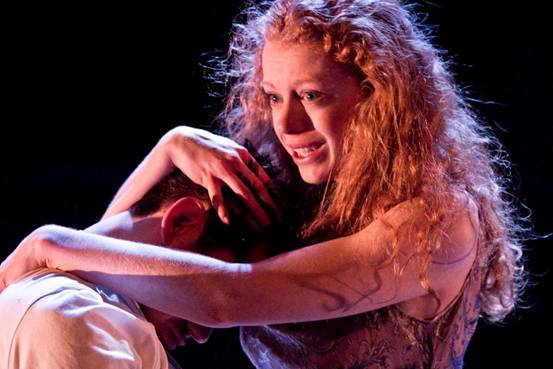 Rachel Swift as Juliet embracing Karl Brown as the poisoned Romeo (photograph mugphotography.co.uk )
The gun metal grey of a bitterly cold Catford winter's evening is echoed in the set of The Broadway Studio Theatre's production of Romeo and Juliet . Libby Todd's design offers plenty of acting space. Fight scenes are dangerously physical. Party gatherings colourful and wittily complex. Lovers can meet and part, finally to die in each other's arms, both occupying a world at once distant though strangely familiar. Asia Osborne's Romeo and Juliet invites comparison with twenty-first century London. It might not match the ethnic diversity of its inner-city home, but it certainly conjures the ennui of middle class youths emulating their more dangerous street-gang cousins. Not quite Anglicized West Side Story , but no less jean and leather jacket-clad all the same.
The Capulets and the Montagues are at odds. Both patriarchs represent parvenu entrepreneurs eager to monopolize their assets. For Lord Capulet, this entails the commodification of his daughter, Juliet, a fourteen-year-old innocent. Juliet must be married. The most wealthy and well-bred suitor will guarantee Capulet and his wife's social status. This is about money, rank and prestige. The right match, and the Capulet family will outdo their Montague rivals. Only the virgin's marital-bed blood need be shed, though her heart is destined forever to be broken.
A problem. Juliet meets Romeo. Romeo meets Juliet. Passion is ignited with the touch of hands. This same passion reflects the youthful impulsiveness of a young man who falls as readily in and out of love, as he does burst into tears when circumstances place insurmountable obstacles in his path. Death, as we know, will only ensue. Death and love are ever present bedfellows.
So commonplace a drama has Romeo and Juliet become, beloved by UK school curricula as it is by generations of incurable romantics, that there seems little hope of discovering anything new, anything more dangerous or sensual about the play. Little hope maybe, but when the star-crossed lovers are played with such commitment and passion by two young actors, Shakespeare's well-known tragedy explodes with Technicolor clarity.
Rachel Winters is superb as the teenaged Juliet, her vulnerability and innocence transforming before our eyes into the frightening knowingness of youthful desire. Winters captures the blameless essence of Juliet. Torn between duty and love, Winters's Juliet appears also literally and metaphorically torn to emotional shreds by events outside her control or comprehension. When Juliet expresses her fear of waking from her false death in the family crypt, Winters describes these horrific imaginings with visceral intensity. The moment of self-inflicted mortal wounding, so often inviting the disbelief of an audience, in Winters's trembling hands becomes an instance of painful release from life's immature cares and woes. Memorable. Complete. A wonderful Juliet.
Juliet's role relies, of course, on the strength of her lover's performance. Karl Brown as Romeo does not disappoint. Brown gives a testosterone powered Romeo who teeters at that liminal stage between boyhood and manhood. With a Shakespearean delivery as poised and precise as his loving counterpart's, Brown injects a reality into Romeo's love and lust that complements and explains the response of his teenage bride. There is a bravado in Brown's Romeo, as well as an innocence all of its own. Together, Winters and Brown make a devastating combination. For their performances alone, this is a Romeo and Juliet not to be missed.
There are other equally fine portrayals in the play, with only a few weaker moments of characterization that cannot detract from its overall enjoyment. Best by far is Sophie Doherty's Nurse. This Nurse is a busybody, accused of being a bawd, a talkative, easily bribed, annoyingly verbose matron whose reminiscences drone around the Capulet household. Her go-betweening leads to the sorry mismatch. Doherty's delivery is droll and coldly, bitterly funny, her west country accent betraying her social standing as a rural 'other' in this decidedly corrupt and corrupting urban world.
Likewise, Josh Rochford's Friar represents the real world of Christian inner-city mission work. The Friar seems determined to offer safe haven from the gang culture on the streets. His care for Romeo is pure and pastoral in its loving paternalism. The Friar's deeds, although well-meaning, are no less destructive than the Nurse's. Rochford's portrayal of pain and self-realization as the Friar sees youngsters dead before him is moving and convincing.
Asia Osborne has directed a slick and sure production that benefits from two remarkable young actors in the title roles. The passionate love that Romeo and Juliet are meant to portray, so often lost in our more cynical times, is gloriously rekindled by Winters and Brown. There is fire and passion in this Romeo and Juliet . Sit close and feel the heat from its flames as South London's bitter chill bites outside.
Big Q Reviews
© Kevin Quarmby, 2012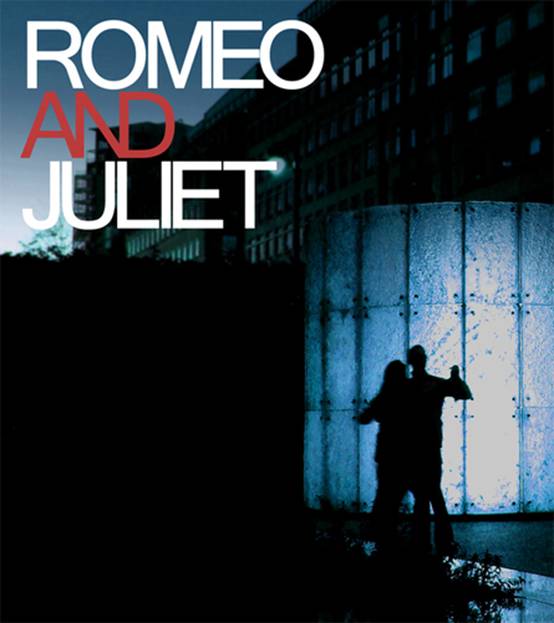 http://broadwaytheatre.ticketsolve.com/shows/126520180/events
Cast list:
Karl Brown (Romeo) Rachel Winters (Juliet) Will Close (Benvolio) Sophie Doherty (Nurse) Patrick Evans (Paris) David Vaughan Knight (Lord Montague) James Law (Lord Capulet) Marco Petrucco (Tybalt) Ben Riddle (Mercutio) Josh Rochford (Friar) William Salicath (Prince Escalus) Emma Tapley (Lady Capulet)
Director: Asia Osborne, Designer: Libby Todd, Lighting Designer: Mark Summers, Company Stage Manager: Penny Rischmiller, Sound Designer: Jon McLeod, Set Construction: Helen Clarke, Fight Director: Simon Schoenbuchner