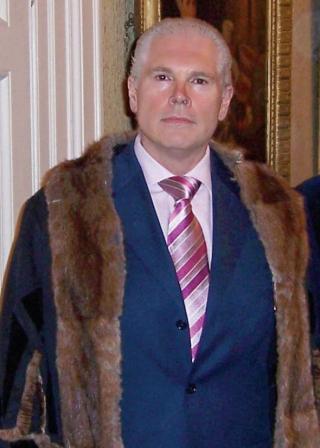 Dr Quarmby at Armourers' Hall, City of London, 2007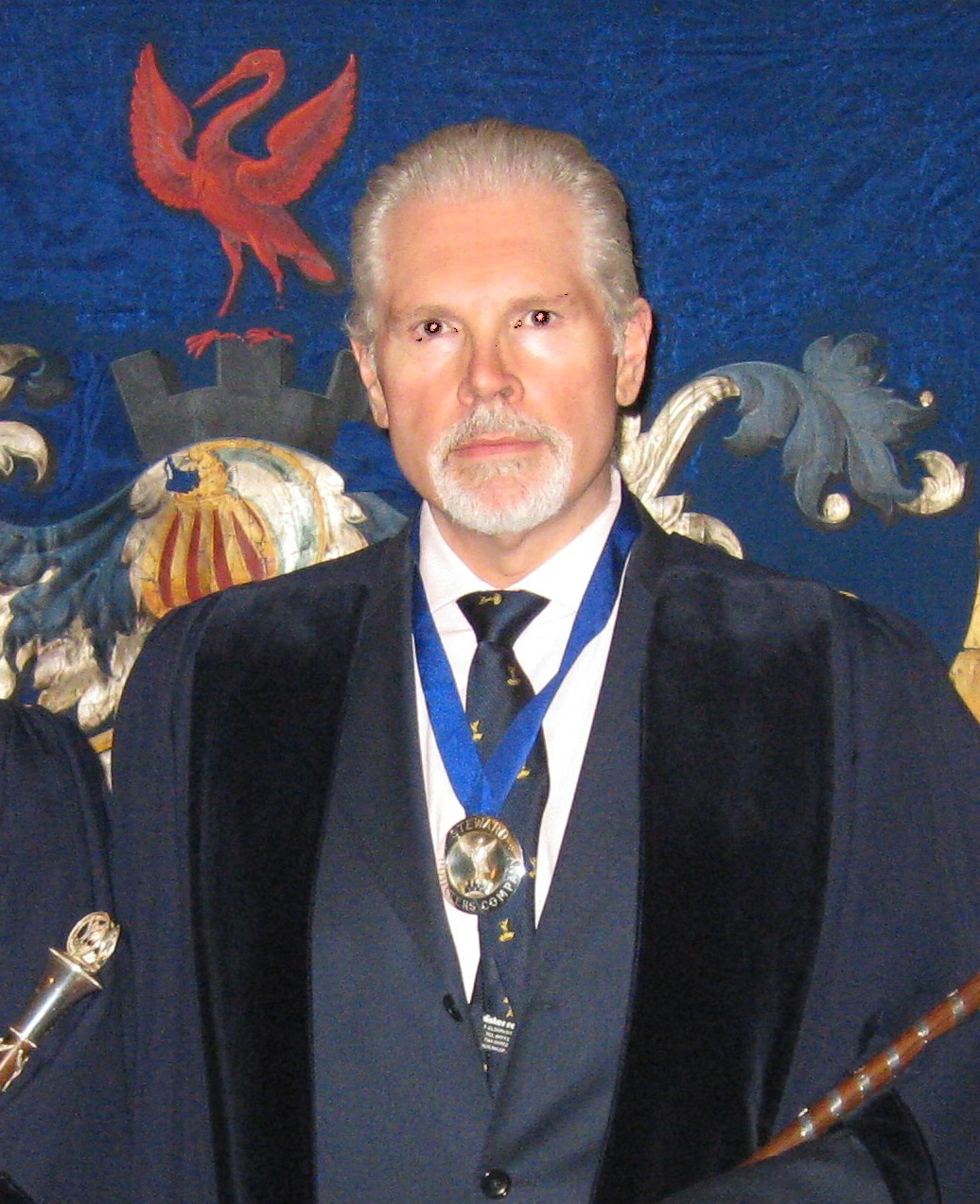 Dr Kevin Quarmby, elected Steward of the Worshipful Company of Poulters, 2011-2012

The Worshipful Company of Poulters
a medieval institution ranking at 34 in the list of London Livery Companies.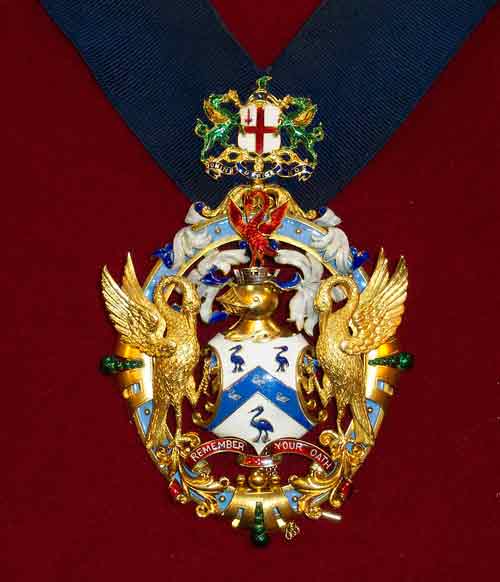 The Poulter's Badge
Traditionally focusing solely on the sale of poultry within the medieval City of London, the Livery still has close ties with the poultry industry, as well as links with the Royal Anglian Regiment and the Royal Signals Regiment whose welfare is always foremost in their minds.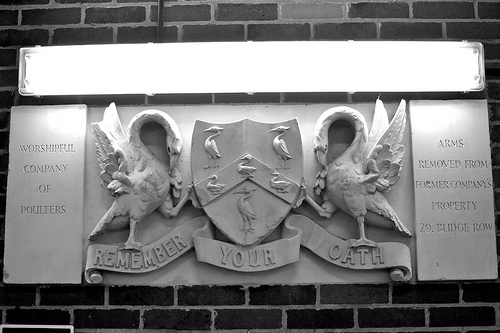 The Arms of the Worshipful Company of Poulters
The main purpose of the Worshipful Company of Poulters is charitable fundraising to support farming and allied educational schemes, its Charitable Trust seeking to 'advance education and training into the development of the Poultry, Egg and Game Industries and Trades in the British Isles [and to] provide support to organisations, centres of learning and individuals associated with the Trade and Industry in order to achieve high standards of competence in production, distribution and retailing.' In addition, the Master Poulter's Pelican Trust seeks to promote the welfare of Londoners through 'the relief of poverty, sickness and distress or any other charitable need within the City of London and other London boroughs,' whilst the Nepton Trust (as set out in the Will of Ann Nepton dated 22 January 1728 and combined with the James Smith gift founded by Will on 21 August 1731) represents a provision 'for the poor and needy in the ancient Parish of Barking, present day Barking, Dagenham, Ilford and Redbridge,' as well as providing an 'Advancement of Life' (i.e. Apprenticeship [Education]) which, 'in the first instance [is intended] to provide help with education for the children (under 25) of needy Freemen and Liverymen [and] secondly, for a person residing, working in or attending educational establishments in the City of London.'

Dr Quarmby is honoured to be associated with these worthwhile charitable and educational schemes.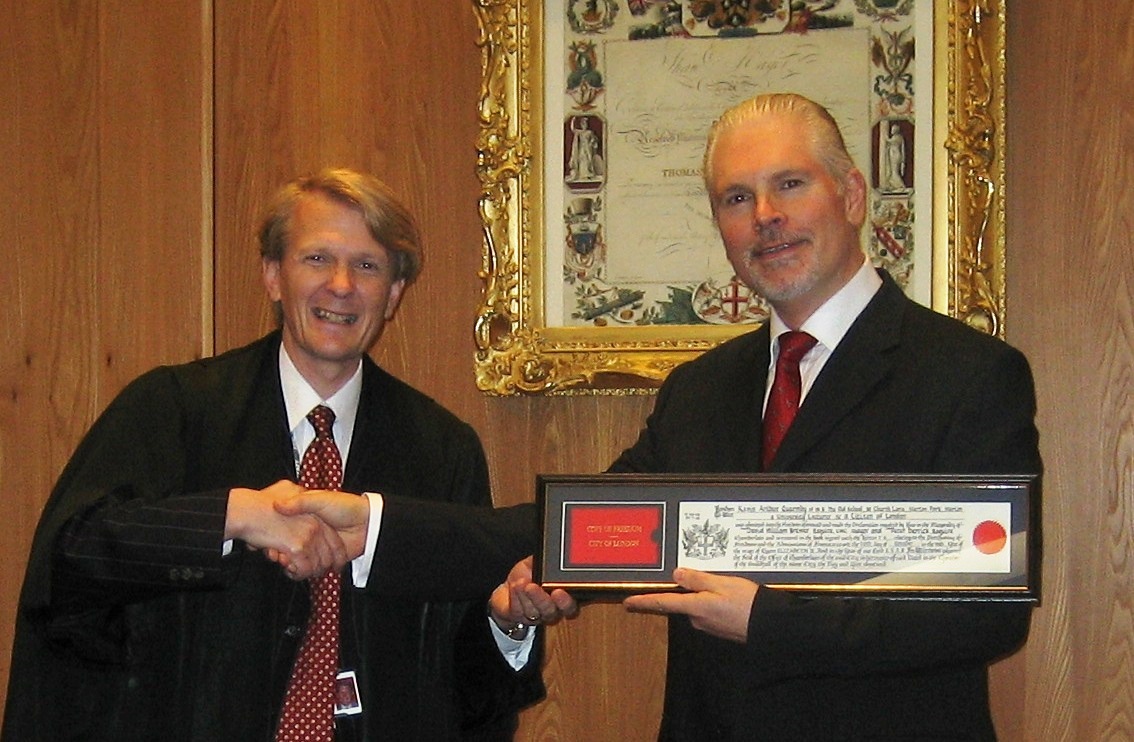 Dr Quarmby, admitted into the Freedom of the City of London, 20 October 2006