It seems strange to open my evening paper to find an announcement for the death of both Mike Elphick and Katrin Cartlidge, two fine actors who will be sorely missed. I first met Mike on a wintry February morning in Awful House -- anyone who's rehearsed in Kennington will know exactly where I mean -- for the read through of Richard Eyre's production of Hamlet at the Royal Court London, with Jonathan Pryce in the title role. As a young actor entrusted with Bernardo, Norwegian Captain and Player, I was awe-struck by the collected talent that arrived that day, and even more so by my opportunity to understudy Claudius, played by the enigmatic Elphick. His stage-wife Gertrude was another formidable actor by the name of Jill Bennett whose reputation as 'Attila the Hen' proved unfounded and somewhat harsh, but then few ex-husbands have the wit and bitterness of John Osborne to cut their victims to the quick. Of course, my fears were soon exploded when I was introduced to that gravelly voiced, self-deprecating man who oozed simple charm and, according to the females present, an animal sexuality that ensured that Mike was seldom seen without a pretty woman clutched to his arm. His easy and helpful manner ensured that I would be a fan for life, and his willingness to share his rehearsal process with such a relative newcomer was a lesson in the humility and assurance of a true professional who appeared untarnished by his theatrical and film success.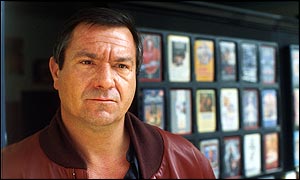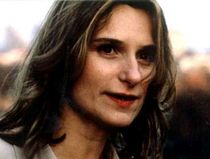 The entire company rehearsed in a state of mild anxiety as we were aware that the Royal Court's reputation for new writing might attract adverse or hostile reaction towards an excitingly fresh, though fundamentally Jacobean, interpretation of the great Hamlet play. We opened in March 1980, the iron grip of Thatcherism already felt on the artistic purse-strings, to a mixed mediocre set of weekly reviews. However, the Sundays proved much more effusive, and by the second week of performances we were aware we had a hit on our hands, even being booked for an extended run. It is a rare privilege to be in a 'toast of the town' production, to rush up to a crowded dressing room only to jostle on the stairs with Rudolph Nureyev one night, Vanessa Redgrave the next, whilst another finds Peter Cooke perching precariously on a collapsed wicker chair outside the wardrobe, waiting to congratulate the passing actors as they struggle out of doublet and hose as authentically reconstructed as any period Globe production.
And here's the strange coincidence that triggers a flood of memories of those early eighties days. The Royal Court could only afford one hardworking dresser for Jill Bennett and Harriet Walters, whose fragile Ophelia complemented the knowing danger of Pryce's prince. This hardworking dresser was a young and aspiring actor eager to make her way in the business, willing to work backstage to gain experience and contacts. This hardworking dresser was the nineteen year-old Katrin Cartlidge whose youth and vitality ensured that she was easily embraced into the company family.
Four years later I was to appear as a 'Max Factor' soldier -- the somewhat derogatory rhyming term applied by extras to any 'actor with lines' -- in the Film Four production of Sacred Hearts, starring Katrin as a young Jewish girl hiding in a convent at the beginning of World War II, desperately trying to escape extradition to Nazi Germany and certain death. Her class mates included a teenage Kathy Burke who almost stole the film, and a wonderfully prissy Anna Massey playing the Mother Superior who has the problem of dealing with this difficult wartime situation. As with her later work, Katrin's intense performance carried a weight that seemed at odds with her slight physicality, but which proved a foretaste of those great stage, film and TV performances that were so respected by her peers and public alike.
We have lost two great actors in the past few days. Both were inspirations to their fellows, perhaps in different ways. Many remembered Mike fresh out of RADA when a truly beautiful looking young man, perfect for any juvenile lead, caught the attention of Joyce Nettles in her days casting for the RSC. Mike's problems with alcohol appeared insurmountable, however, and by his early thirties he was already looking older than his years, the drink never affecting his performance, but taking a physical toll which remained with him all his life. It is a shock to lose any actor at fifty-five, but it is even more of a shock to lose the likes of Katrin at only forty-one. Who knows what great work remained to be achieved, what projects lay wasted by the loss of these two. It's just good to remember those mad days in the early eighties when one of these talents was in his prime, and the other was starting out on a successful and adventurous career. They will be sorely missed.
Kevin Quarmby © 2002